Realtor' Developer, Entrepreneur … Neighbor.
Ask W. Edwin Miller where he developed his ever-present energy and drive, and you don't have to wait long for an answer.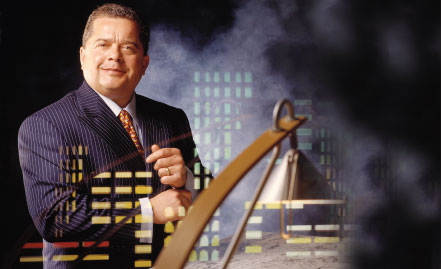 "When you grow up as the eldest son on a family farm," Edwin relates, "You learn responsibility at an early age. If you have to feed 600 head of cattle and a few thousand pigs, you had better keep your act together."
No doubt, it was this Lancaster County native's roots that inspired a career-long devotion to helping things grow and develop – for his clients, his company, and his community.
"It's not a matter of growth for growth's sake," Edwin explains, "I just enjoy being able to put the 'puzzle pieces' together for people — to help them make something out of their property or their investment that contributes to their future."
As a Realtor', Edwin has acted as a matchmaker between property buyers and sellers throughout Lancaster County, and well beyond. Perhaps more important, W. Edwin Miller is skilled at building a team of professionals – from accountants and architects, to bankers and construction specialists — that commercial and industrial property buyers can draw on to help make their dream project a reality.
As a developer, Mr. Miller has long held an interest in adaptive re-use – whereby abandoned or under-utilized commercial properties can be transformed into attractive, fiscally viable housing developments that serve to re-energize the surrounding community.
An entrepreneur with an insatiable curiosity about how things work – and how they can be made to work better – Edwin also holds patents for his inventions in the field of civil engineering.
Finally, W. Edwin Miller is a family man with a strong sense of optimism when it comes to the future of Lancaster County and the surrounding area. "I believe there are more opportunities on the horizon than there ever were before. You just can't be afraid of the work it takes to find them."